Photography is a powerful medium for communicating ideas across borders. Some of the photographers prefer to document day-to-day lives while others create works that are the result of their intellectual experiments. In both cases, they are influenced by the culture in which their tastes and views were formed. When Asian photographers come to the West, and Western photographers go to Asia, they often have to overcome the dichotomy between the visible reality and the stereotype that has developed from afar. In this sense, international art fairs serve as a bridge that unites different traditions and provides an opportunity for active exchange. In the example of the latest edition of the Photo Basel, we can experience how this exchange takes place. 
Japanese artists are often those who represent the Asian continent in the West. It all started in the middle of the 19th and early 20th centuries, when the Japanese quickly realized the originality of their culture and managed to profitably sell this as exotic in the West. That is why European collectors of Asian art and photography are often focused on Japanese artists and all of them are well aware of the IBASHOgallery (居場所 from Japanese "a place where you can be yourself") from Antwerp, Belgium, which was founded in 2015 by ukiyo-e collectors Annemarie Zethof and MartijnVan Peterson.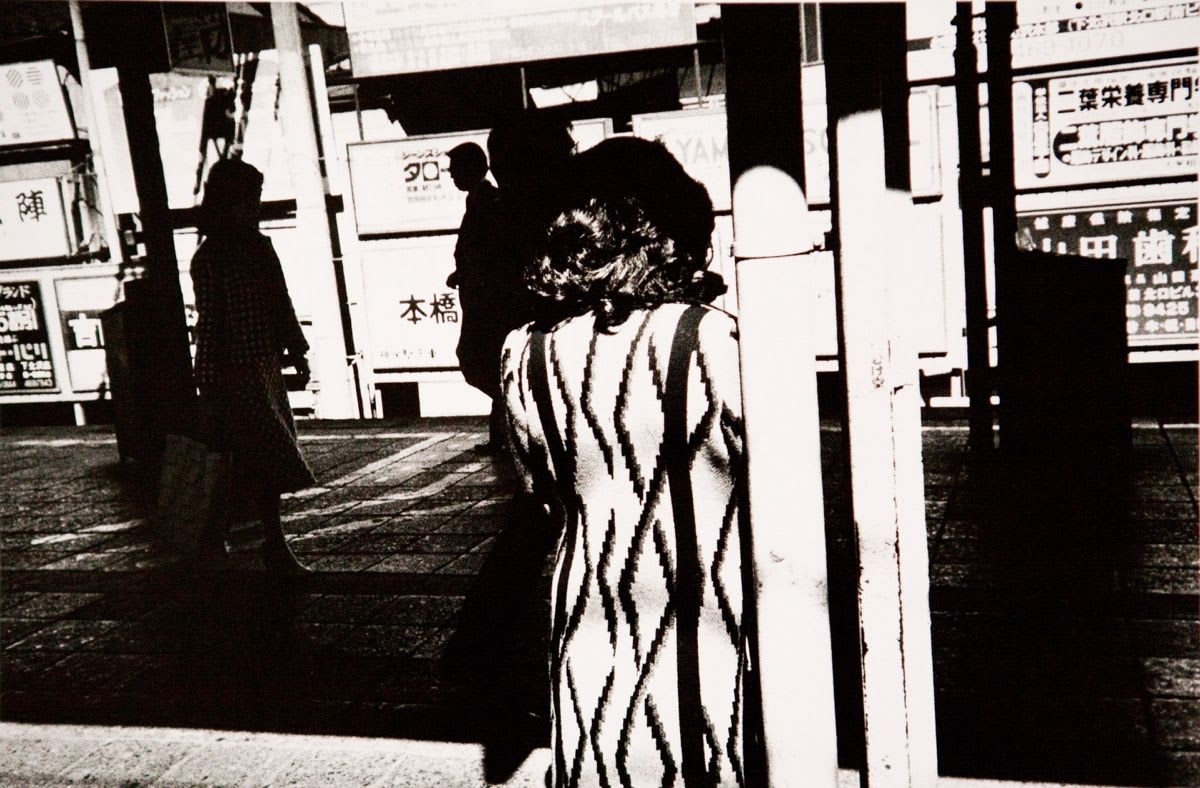 Daido Moriyama is probably the most prominent and iconic figure who collaborates with IBASHO. Inspired by Andy Warhol's newspaper prints and William Klein's photographs he depicts the harsh reality of city life as well as a chaos of everyday existence. Using the camera's potential as a mechanical tool for unconscious recording, he practices a 'rough, blurred, out-of-focus (are-bure-boke) style. His work has been collected by numerous renowned private and public institutions in Japan, US, UK, Germany, Switzerland, France. To the Photo Basel Fair IBASHO brought his black-and-white series "Eros or something other than Eros" (1969).
After the Fukushima disaster in 2011 Ken Kitano started thinking about nature and the universe. For "Gathering Light" series he installed a film camera on a rooftop for the period from winter to summer solstice to create a long exposure. After six months, he removed the camera, recovered the film, developed images, and adjusted them with Photoshop. The unseen traces of light – that the human eye is normally unable to perceive – are enlarged and visible and for the photographer himself serve as the quintessence of photography.
Miho Kajioka, who currently lives in Paris, chooses for her shots the scenes from everyday life or fragments of her own experiences. Her artistic practice is mostly snapshot based; she carries her camera everywhere and intuitively takes photos of whatever she finds interesting. The collected images serve as the basic material for her work in the darkroom where she creates her poetic and suggestive image-objects through elaborate, alternative printing methods. This focused, creative and respectful way in which she uses the medium of photography seems to fit in the tradition of Japanese art that is characterized wabi-sabi (侘寂), the beauty of imperfection. According to Kajioka, photography captures moments and freezes them; printing impressions are like playing with the sense of time and getting lost in its timeline.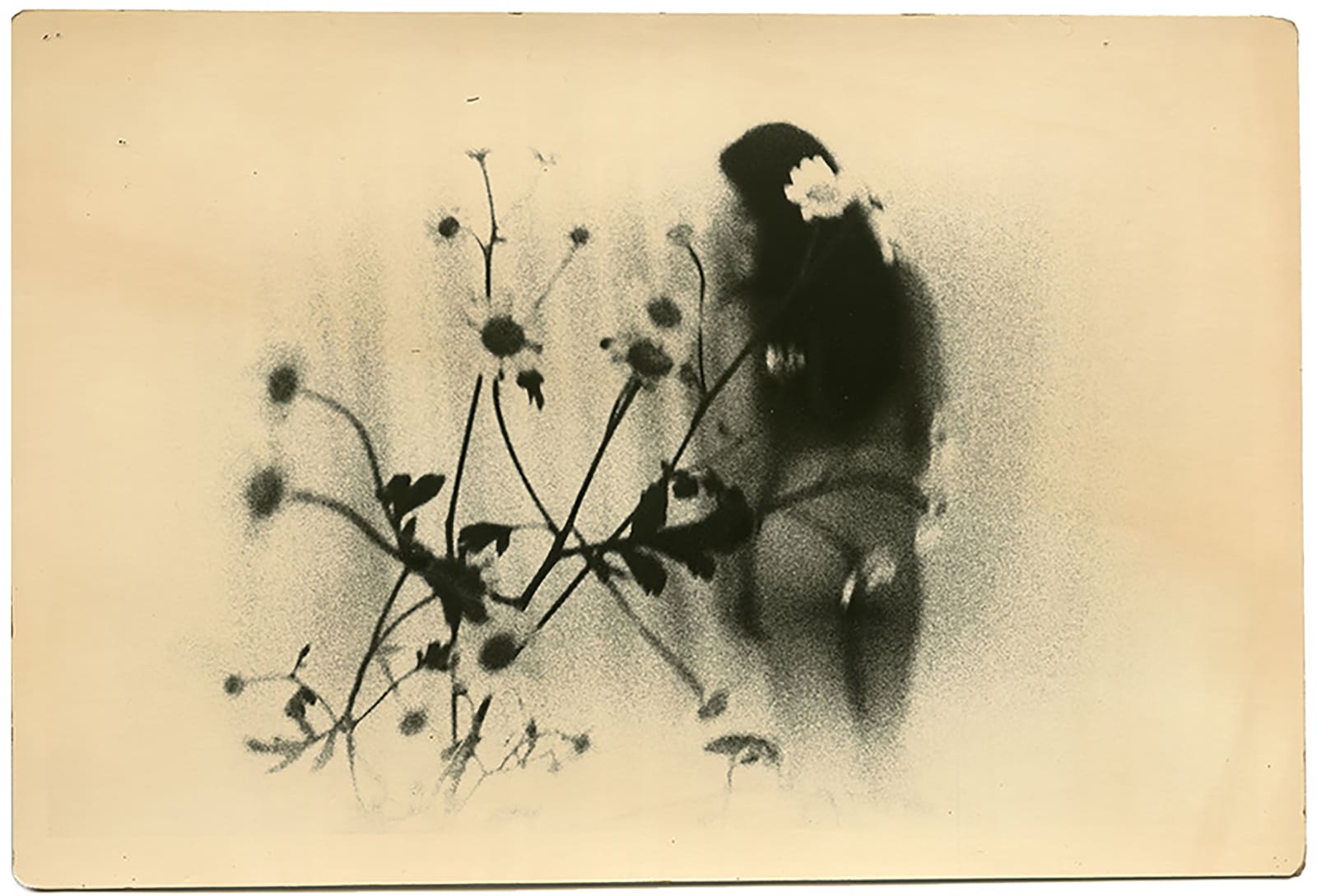 Unlike the Japanese, Korean photographers rarely exhibit at international fairs, unless they live in the West, as it happened to the South Korean photographer Lee Dae-sung, who is based in France and create images about nature and ecology. His recent work "Vanishing Island" – represented by the Echo 119 Gallery in Paris – won 1st Place at the LensCulture Portrait Award in 2015. In 2012 Lee traveled to a remote area in West Bengal, India and took pictures of Ghoramara island which has shrunk to approximately half its past size since the last 70 years. The photographer placed local inhabitants on a small piece of land and took portraits of them. In juxtaposition with the beauty of the vanishing island and lonely human figures standing on a small piece of land their images look mysterious and unrealistic. 
The gallery and art foundation "Migrant Bird Space" based in Berlin and Beijing was founded by the Chinese art historian Lu Mei (卢玫) with the aim to provide a professional platform for intercultural communication and presenting artists and art agencies from China and Europe. Lu Mei focuses mainly on contemporary Chinese photography, promoting both established and emerging artists, offering exhibition space and participation in artist-in-residence programs. One of the gallery's artist is Feng Li (馮立), who works as a civil servant and at the same time he is an independent photographer. He studied traditional Chinese medicine and began taking pictures in the mid-1990s while working in the communications department of Sichuan Province, where he was assigned to photograph technology centers and factories, and to take portraits of their founders. However, the genre of his preference is street photography.
His images reveal scenes from everyday life and seem to come from reality, but the process is purely subjective and the shots look surreal. His vision is characterized by surprising juxtapositions, flashes, and bright colors that shed light on the absurdity of the world. In 2005 he started creating a project, while walking the streets of his hometown Chengdu. His Sony digital camera took flash pictures practically along the way, as the photographer is not into the aesthetic settings the same as he does not like waiting for a decisive moment. His works show unexpected and often uncomfortable encounters with fate.
There are several Western photographers who have studied, worked or simply traveled in unusual places in Asia, and one of them is French photographer Stephan Gladieu,represented by the gallery Artco Art in Berlin. He began his career in 1989 as a war and a documentary photographer, wandering the confines of Central Asia and the Middle East, from Afghanistan to Iran, Iraq, Egypt, Pakistan, passing from India to Vietnam and China. He still continues to work in the press but his activities have started to shift focusing less on the conflicts of the world and more on the humanistic side of it, turning often to the portrait genre. Between 2017 and 2020 he made five trips to North Korea and created a fascinating series which can be called a portrait of North Korean society. The project turned into a book, a humbling display of photographs depicting a largely unseen side of the country, opening a door of the place that for most of the world still remains a mystery. His images show factories and streets; zoos or doctor's offices. We mostly see groups of people, families and very rarely people alone. The men are dressed in uniform or work clothes and stand at attention. The women also often wear uniforms, but show a hint of a smile. Children are just as serious as adults. During his trips Gladieu tried to get closer to the residents, to understand how they live and what they think. His photographs – despite the formality of the situation – are focused on people and behind the mask of pomp on their faces, intimacy and personal notes can sometimes slip through.